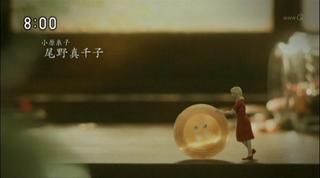 It was the last episode of "Carnation" novel series of morning television NHK.
Mother of the famous fashion designer "Koshino Sisters" was the heroine of the story.
Then I was talking to my parents about my life.
In the afternoon, I took a nap a bit.
Mum came out in my dream.
She was walking cheerfully as long time ago.
Long time to see !
Like to meet my Dad tonight.
NHK朝の連続テレビ小説「カーネーション」最終話を観ました。
ファッションデザイナーで有名なコシノ姉妹の母親が主人公の物語でした。
両親に話しかけている自分がいました。
午後にうたた寝したら、夢に母が出てきました。
昔のように元気に歩いていました。
久しぶり!
今夜は父かな?